Flow
Flow is the state of mind that we attain when we push ourselves to our limits, clear our minds of our sense of self, of time, and of our inner critics, and radically express ourselves.  Scientists estimate that our cognitive and sensory capacity increases 40fold when we enter a flow state, and our ability to engage in complex tasks and survive difficult situations increases exponentially.  All humans are capable of reaching Flow States and the myriad health and mental benefits that come with it, but few regularly do, as it takes a consistent escalation of difficulty and a willingness to "Do the Hard Thing".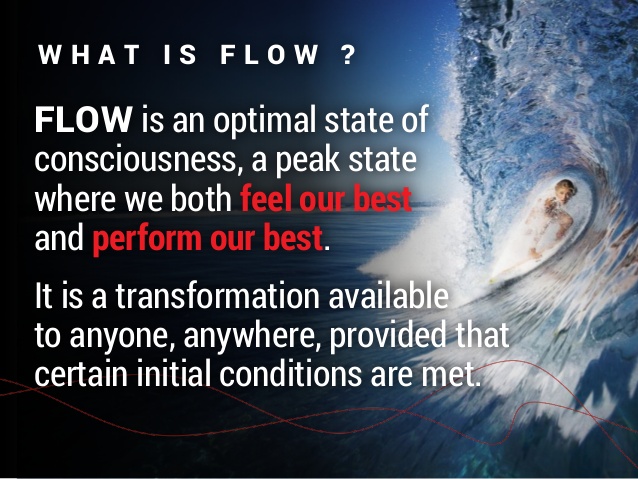 I first was introduced to Flow through breakdancing and martial arts.  Losing myself to the music at underground hip hop shows in Los Angeles was my way of coping with the stress of college life.  In 2004 I began studying Tae Kwon Do, Muay Thai, and Jiu Jitsu with United Brazilian Jiu Jitsu. After a year of practice, I encountered Fire Spinning while doing disaster relief in Thailand.  Since then, I've engaged almost daily in exploring the limits of human motion and my own expression. I've incorporated Capoeira, Animal-Style Kung Fu, Qi Gong, and free-form play with my other martial arts and dance influences into a style I call Elemental Flow.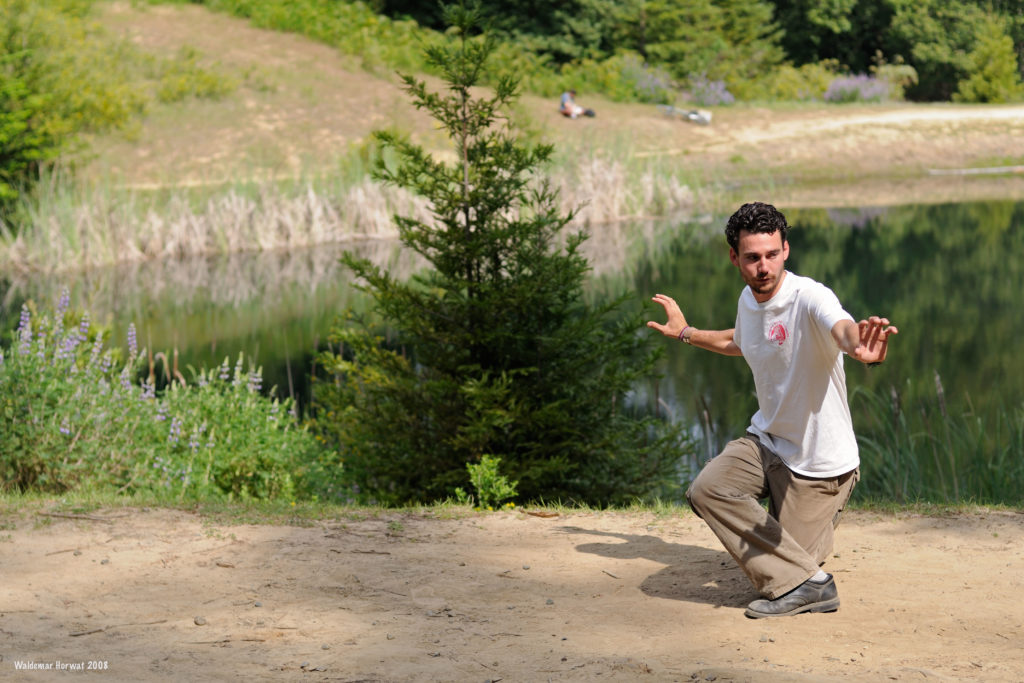 Each year I teach Elemental Flow at transformational festivals and regular jams at the Elemental Flow Dojo in my ecovillage.  I've also created a mobile library of flow tools and instruments called the Flowbrary that I've taken out to Burning Man, Youtopia, Muscle Beach in Santa Monica, and various beaches and street fairs.  The Flowbrary allows me to share a wide range of pathways to Flow with novices and experts, as well as create community engagement and help promote the various festivals and workshops of my co-producers.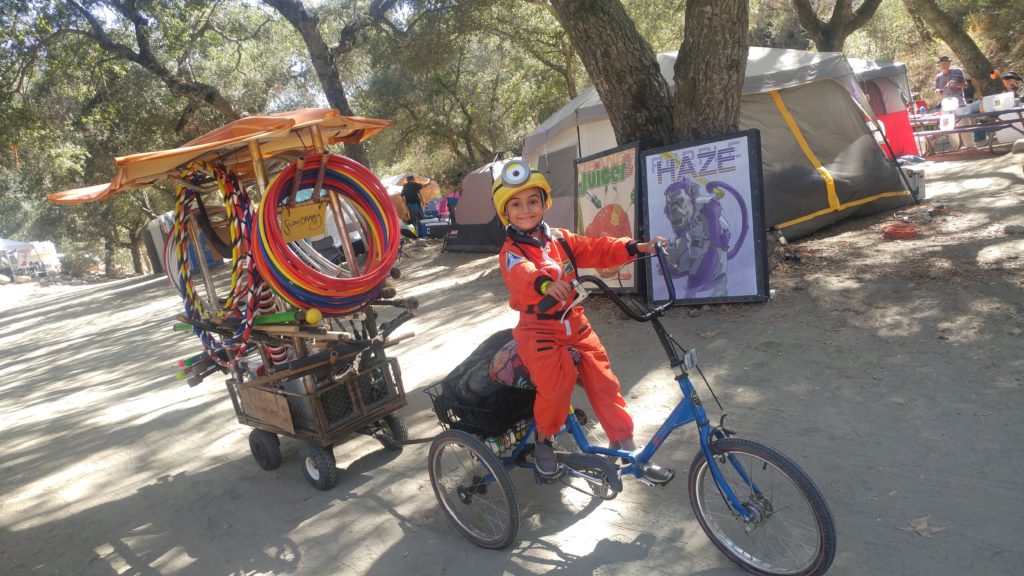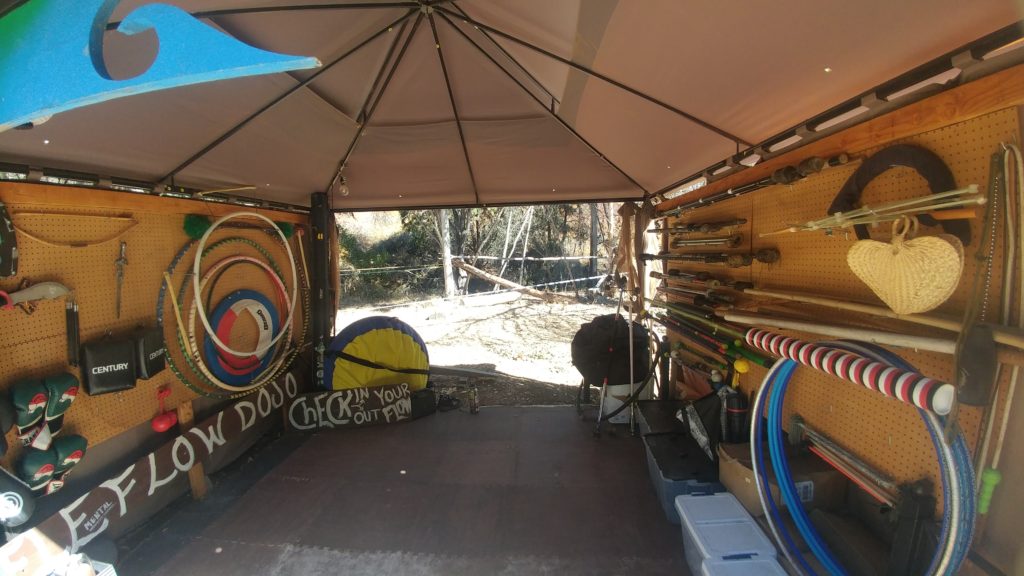 I'm committed to continue sharing Flow through workshops and community outreach.  In the next year I'll be leveling up the Flowbrary and making it even more accessible for my local community, as well as creating a pop-up Flow Playground to bring to Burning Man and other festivals in 2019.