I've had a good life.  I come from a massive, loving family, with 5 siblings, dozens of aunts and uncles and almost a hundred cousins.  My family is a huge part of how I've gotten to where I am today.  My parents and siblings are all brilliant, supportive, and competitive, and though it was hard sometimes getting attention in such a large household, I always knew I was loved and that they wanted the best for me.
We camp all the time.  I was a cub scout, boy scout, and eagle scout.  We hiked the six peaks of Southern California, the Grand Canyon down to Havasupai Falls, up and down the coast, across deserts, and any other climate we could find.  We went on epic road trips, searching for rocks and visiting archaeological sites and museums at every stop.  Adventure and exploration were ever-present themes.
We also volunteered, driving down to orphanages in Mexico, helping set up recycling programs at my school, maintaining local trails, doing tree plantings and street cleanups.  Service was not just something we did, it was how we lived.  My first job was as a lifeguard and swimming instructor.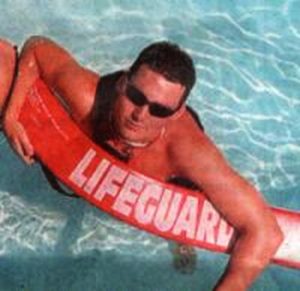 I went to University of Southern California back in 1999.  My initial goal was to be a film producer, but after several internships in Hollywood I decided it wasn't for me.  I worked briefly for the Institute for Creative Technology helping create a proposal for Objective Force Warrior, and even went to Fort Knox, Kentucky for cadet basic training.  I worked for the Gray Davis Committee and got to see our political system from the inside out, and was a network administrator and help desk technician for an internet startup and for the Marshall School of Business.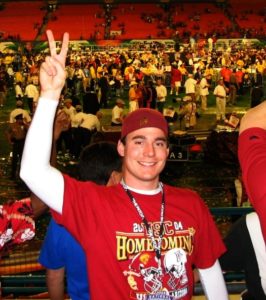 After graduating I went to work as a Junior Executive for a global food distributor.  I apprenticed myself to the different Vice Presidents of the company, taking on their most challenging projects and troubleshooting our supply chain for poultry, produce, dairy, and more.  I traveled the world, implementing warehouse efficiency protocols, marketing programs, liquidation strategies, and whatever else the situation called for.  I drove forklifts, stacked boxes, managed personnel, and toured farms, factories, and warehouses.  It was fascinating and at times difficult work, but I knew there was more in store for me.
In late 2004, I decided that I needed more purpose in my life.  I was making good money, but I wasn't fulfilled.  The tsunami in Asia had just killed a quarter million people, but everything seemed pristine and calm on my side of the Pacific.  I sent an email to the CEO of the company an email to "do something".  He brought me in his office a week later, grilling me on why I'd subverted the chain of command.  I asked him to send food, and he claimed our ships couldn't reach the affected area. I asked him to send money, and he bemoaned the corrupt nature of international NGOs.  When I called him out for passing the buck, he called my bluff.
"If you think it's so important, why don't YOU go?"
So I went.  I deployed to Ranong, Thailand for three months, organizing beach cleanups, managing volunteers, and getting my hands dirty.  I was in over my head, but I was determined to do SOMETHING.  I learned Thai as best I could, swung crowbars, machetes, and hammers, mixed concrete, rebuilt crab and fish farms, and above all did my best to listen to the locals.  Oftentimes just having a friendly face to confide in was more important to them than having work done.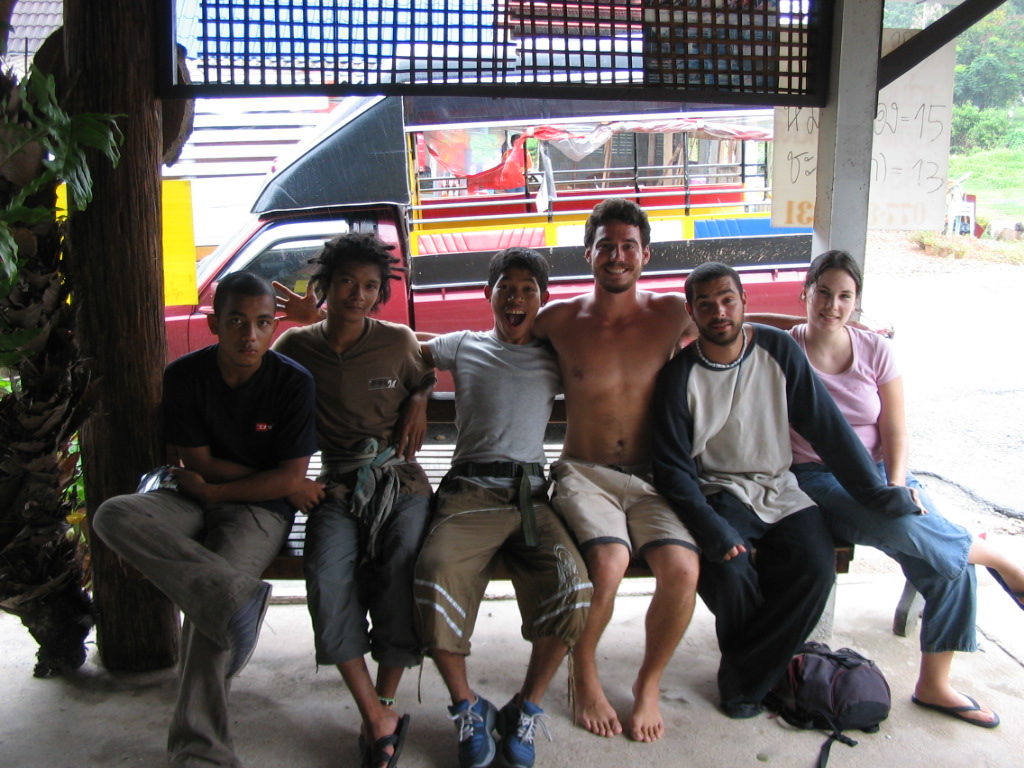 It was in Thailand that I fell in love with Martial Arts and Fire Spinning.  While I was volunteering on the Island of Koh Phi Phi, some of the locals shared with me how to spin fire staff.  They claimed they spun at night because the mental state it created cleared their minds of their worries and helped put the ghosts that haunted their island to rest.  I took to my new hobby with excitement, and continue to practice it daily.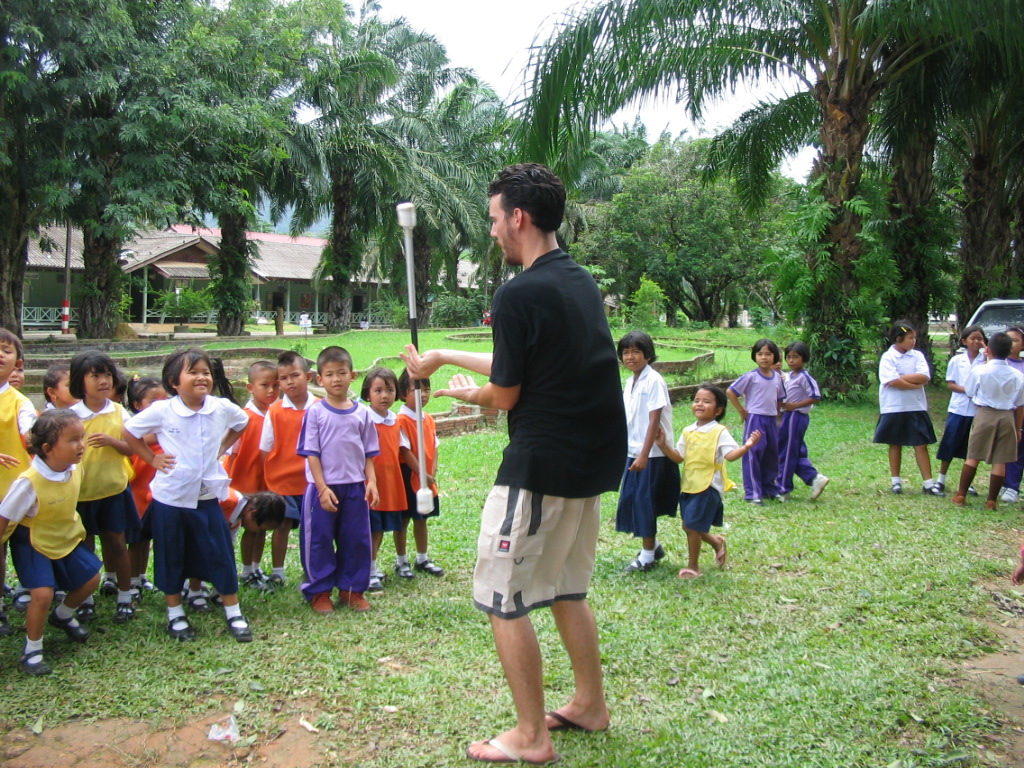 After Thailand, I traveled across Europe for a couple months, then came home and got back to work.  Hurricane Katrina happened not long after, so I once again went to my employer.  This time I just walked into his office and told him I was going, without even asking.
So he fired me.
As I was packing up my desk, he sent for me one last time.  He said he was hiring me back, but as an independent contractor so he wouldn't be liable for me.  He was also sending two kids from his church with me, as well as a flatbed truck.  We had a factory in Shreveport we could use as a cross-docking location, and contacts with Catholic Charities with whom to rendezvous.  He sponsored over $100,000 in relief supplies and materials.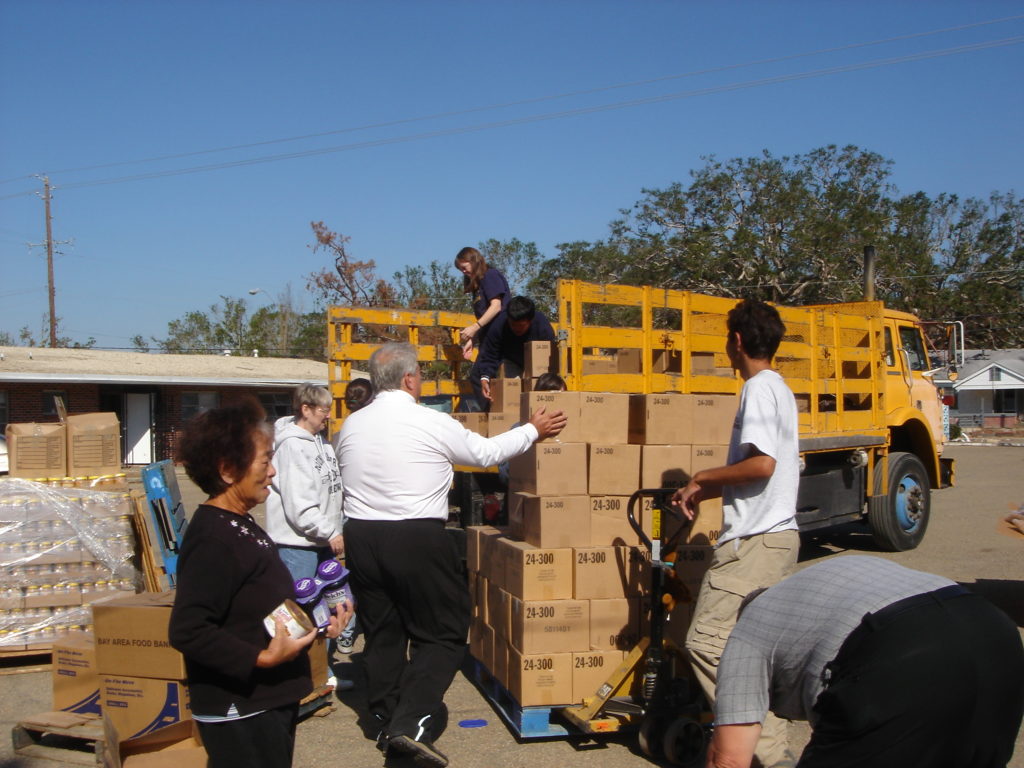 In the 11 months I worked on the Gulf Coast, I was able to make numerous impacts.  We created multiple distribution nodes from destroyed churches and halls, sorted through tens of thousands of dollars of donated supplies, gutted thousands of homes contaminated with mold, cleared dozens of streets and beaches from debris, rejuvenated and reopened a dozen destroyed parks, implemented safety protocols for the entire coastal relief effort, distributed tens of thousands of dollars in safety gear to over a dozen relief groups, and wrote/implemented/coordinated the world's largest comprehensive mold remediation field study.  At one point I stumbled into being the safety coordinator for the Interfaith Disaster Task Force, though I took the post seriously enough to bring in professionals to train relief groups from Mobile to New Orleans and everywhere in between.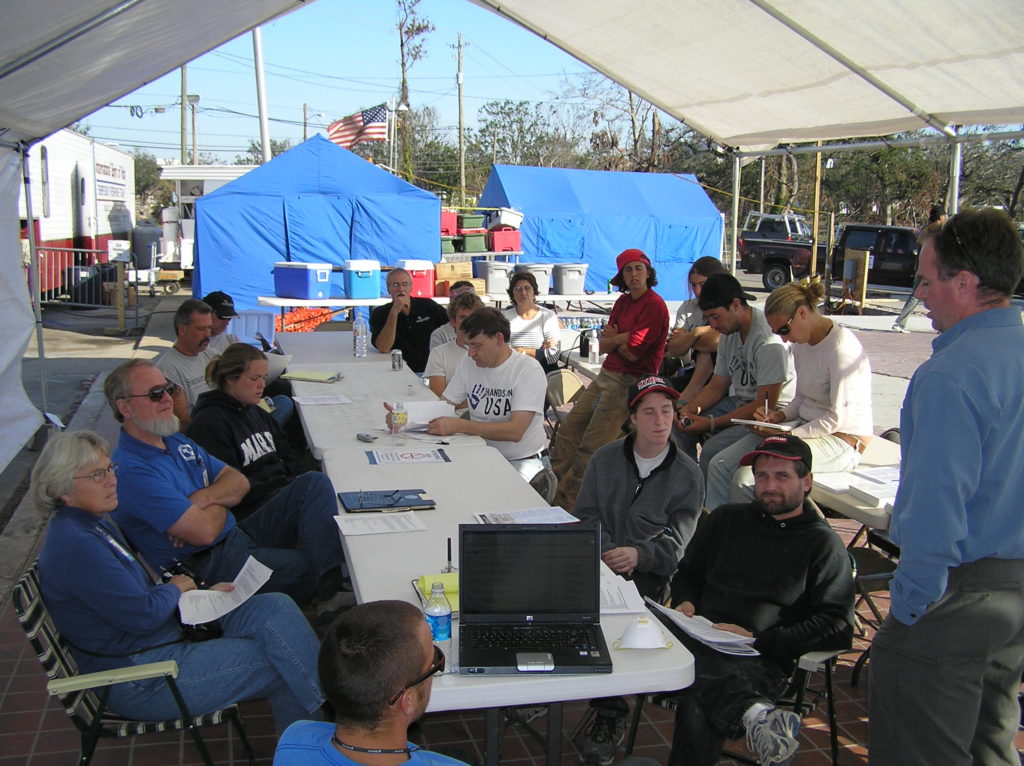 I worked extensively with Hand On Disaster Relief.  I'd met them in Thailand on the island of Koh Phi Phi, and was excited to see friendly faces down in Mississippi.  The frameworks and protocols we created together ended up forming the basis for the Americorps NCCC disaster training manual, even if our field study never got officially published due to cowardly corporate sponsors.  I also met the Burners Without Borders at the Buddhist Temple they'd just rebuilt in Biloxi, and they invited me to attend Burning Man.  But most of all we all just rolled up our sleeves and got to work helping the locals rip out their rotten old belongings to make way for rebuilding.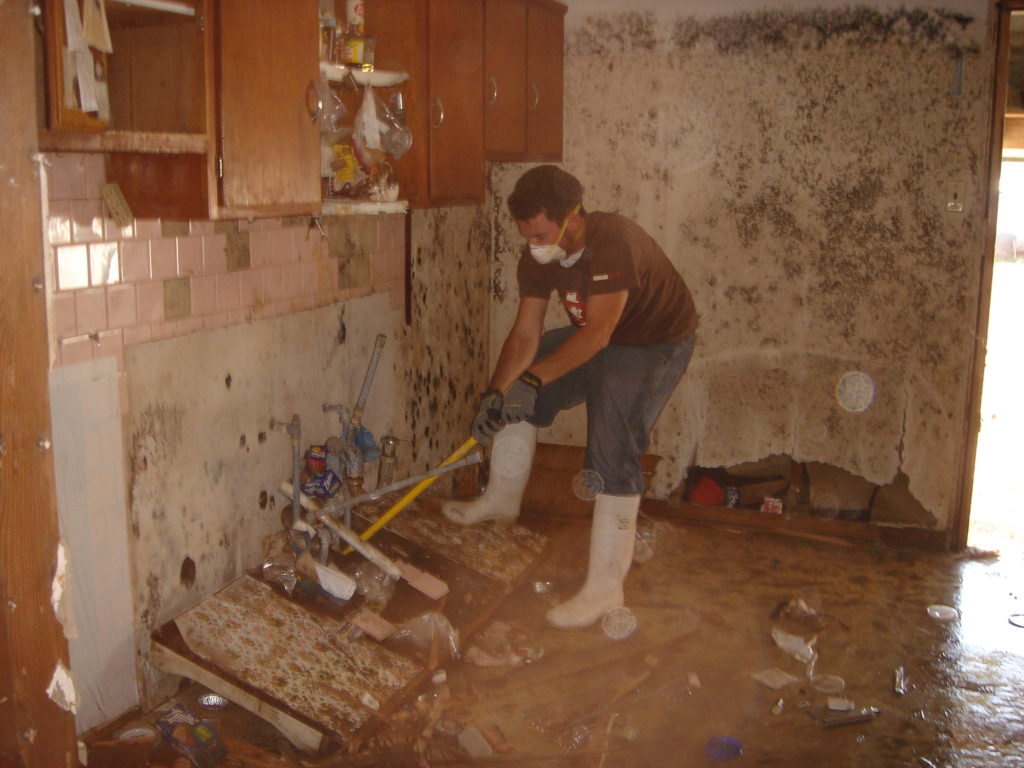 My first Burning Man was in 2006, right after returning from my 11 month deployment on the Gulf Coast.  It was life changing, but oddly reminiscent of my experience living in disaster relief camps for the previous 2 years.  Temporary shelters, passionate people, communal effort, and radical acceptance and expression were all givens for the communities I'd been working in up to that point, and Burning Man fit me like a well worn glove.  Plus, I got to reunite with dozens of friends I'd made while doing disaster relief!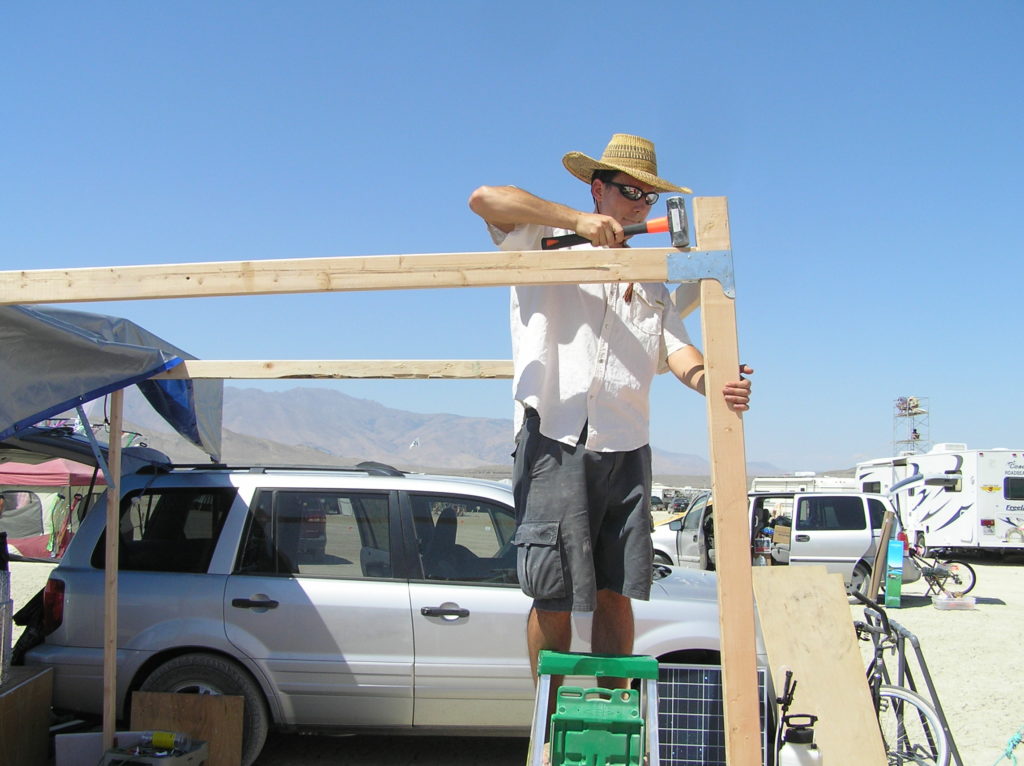 After returning home to Riverside from "home" out on the playa, I went to work for the Green Institute for Village Empowerment on the Green Valley Initiative.  We organized 100 of the most influential people in the Inland Empire to come together to discuss their long term vision for their homes, and look objectively at the numerous challenges facing their community.  It inspired several cities to incorporate sustainability into their charters and their revitalization plans, and was a fascinating exercise in policy making and engagement.  They even sponsored me to return to Burning Man 2007, the Green Man, to find and interview inventors of cutting edge Green Tech.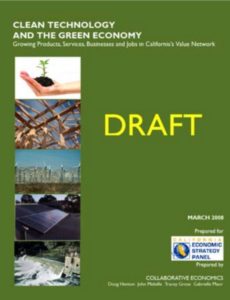 I spent a month out on playa in 2007, working with Black Rock Solar and DPW while building a massive solar array in the shape of the Zia sun to power the man.  I also set up time lapse cameras and prepared for interviews with the technologists arrayed under the man.  Unfortunately, most of the exhibits were destroyed when a saboteur burned the man early on Monday evening that year.  The solar build had been a success, and the time-lapse Philip PEEF Sadow made from on top of the Power-Tainer is available here, but the story of the many technologies under the man is still to be told.    After completing the Green Valley initiative with GIVE, I decided some savings to travel to South America.  There I encountered my first Ecovillage, Kapievi, learned about Permaculture and Entheogens, and rekindled my passion for anthropology and archaeology.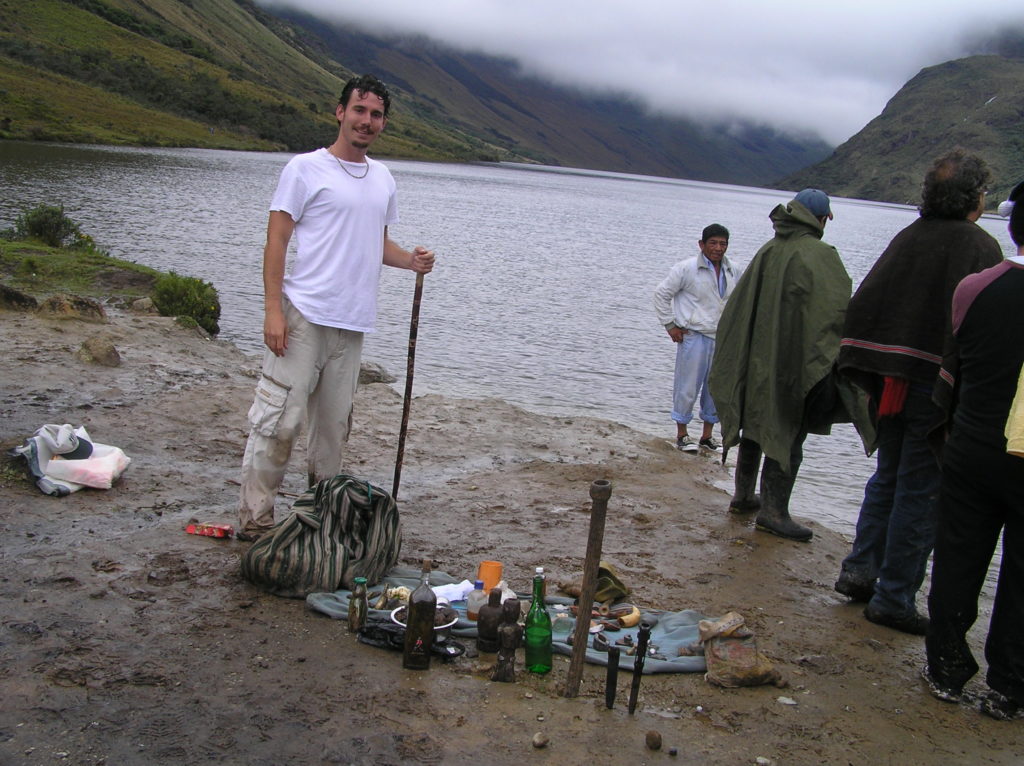 One of my goals for my first trip was discovering ancient knowledge and the modern custodians of that wisdom.  As I traveled I asked where healers and medicine workers were, and was introduced to dozens of curanderos and brujos.  I witnessed the full range of authenticity and benevolence, from humble native ayahuasqueros healing cancer and addiction to drunken charlatans abusing their power and wantonly wielding poisons with nary a care for the consequences.  I continued my training in martial arts, incorporating Brazilian Jiu Jitsu, Capoeira, and Animal Style Kung Fu, and broadened my elemental flow from fire to wind, earth, and water.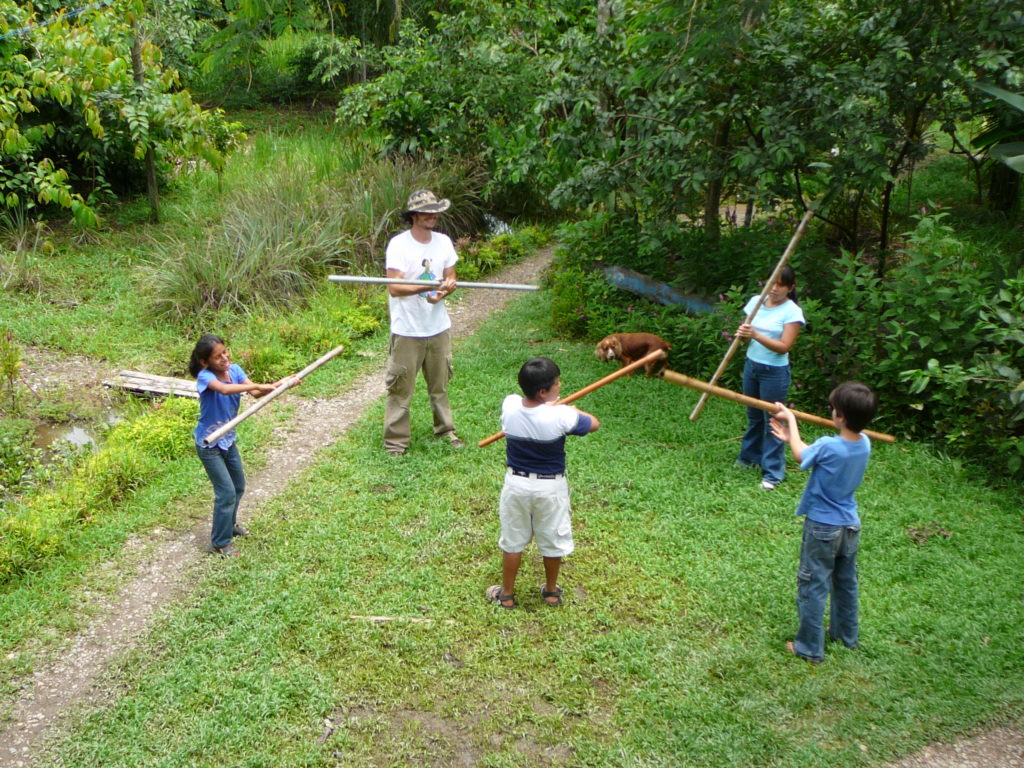 I returned to Peru in 2008 to get certified as a promoter of Tierra de los Ninos, a children's empowerment program that donates land to 6-12 year olds and then helps them build community gardens and clubhouses based on their designs.  A 9.0 earthquake in Pisco ended up reuniting me with All Hands Disaster Response and Burners Without Borders, where I implemented both my Tierra de los Ninos training and the consensus building from my experience with GIVE.  I culminated my deployment with a city-wide design charette in the recently cleared University in Pisco Playa, where we brought together the whole community and facilitated working groups on how best to rebuild.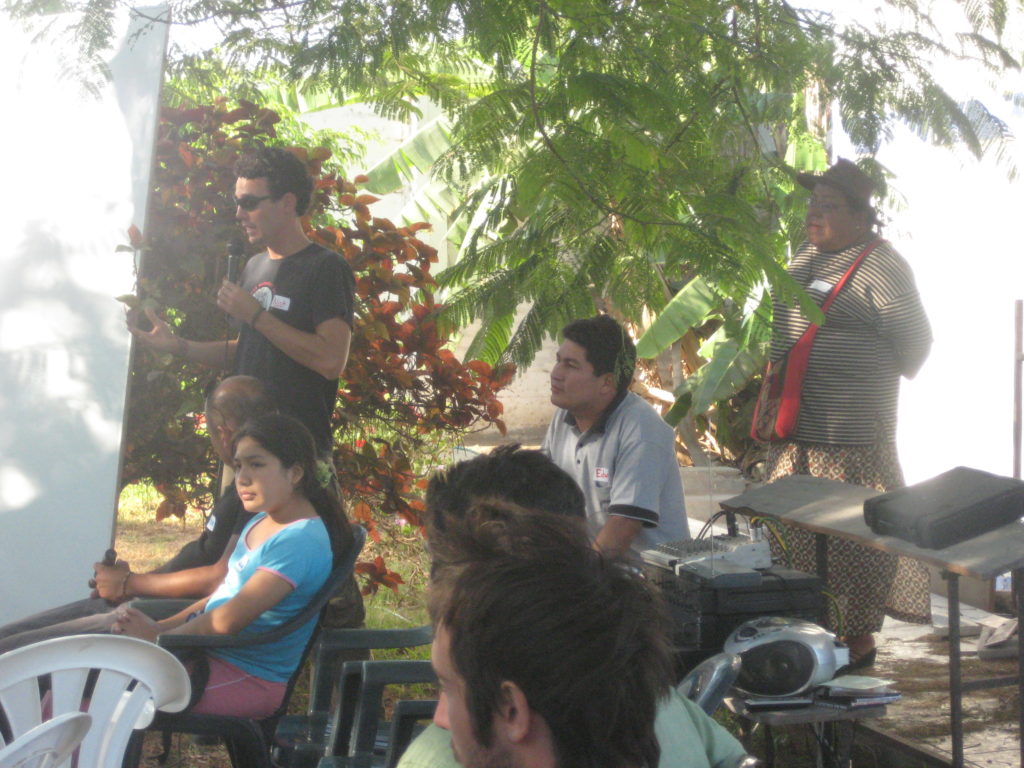 Home again after another year abroad, I met the love of my life in Bianca Heyming.  We started a non-profit called Growcology together, relocate to my hometown and built a sustainable education center.  Over 2 years we helped groups across the Inland Empire found community gardens, hosted trainings on homesteading, preserving, Permaculture, Mycology, Biodynamics, agroforestry, composting, and more.  We partnered with local community colleges and universities, worked with mayors and city councilmen, built our own community garden, and became Master Gardeners.  The propagation house and community garden "Grow Lab" we founded remains, and is a training grounds for all Riverside County Master Gardener trainees to implement sustainable vegetable gardening techniques to this day.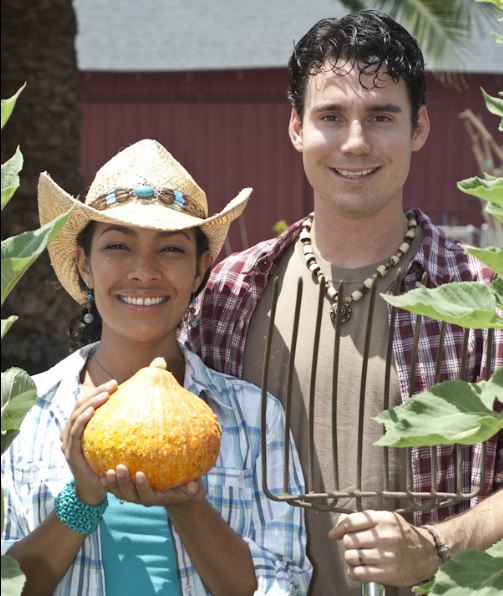 After getting married to Bianca in 2010, we put our feelers out for a new place to live.  We quickly encountered a group of 8 friends and acquaintances with shared values, and dreamed into what "home" could be for us.  Bianca stood at our first meeting in early 2011 and asked if "Money was no object, what kind of home would we live in?"  She led us through a whole multi-sensory vision-session, exploring all aspects of what the most fulfilling and nurturing home could be.  Treehouses, outdoor gyms, flowing creeks, animals, gardens, room to grow, shared meals, places to reflect, and more populated our collective vision board, and we agreed to try to find such a place.  In 10 days, we did.
The Emerald Village was founded 3 months later when we purchased a 9 acre property in North County, San Diego.  We all live there now, 7 years later.  Bianca and I had our son Manny not long after moving here, and have been raising him with the other children on the land.  Twice a month we come together to discuss the numerous projects and plans, and 4 times a year we meet for a whole weekend to vision into the future and renegotiate our agreements.  It seems to be working so far…
In the meantime I took over, and after managing for 5 years, sold, the family business Full Spectrum Management.  Now I'm building Augmented Reality Apps around Gardening and Disaster Response such as SEEDS and Disaster.Tools with my benefit corp OurLabs.  I've continued my flow practice and built out a mobile and permanent elemental flow dojo and public library of flow tools.  I've taught at and hosted flow festivals, permaculture design courses, and empowerment retreats.  It's been a wild ride, and I'm blessed to have an amazing wife, a brilliant and exuberant son, and a thriving community.  It's my incredible fortune that makes me confident in my ability to pull off my ambitious projects, as well as makes me acutely aware of the need to give something back to the greater community.
What's the use of all these blessings if I don't share the love?
So click one of the Projects to see what we're building!